The Vince McMahon Billionaire Strut is the thing of legends and Memes…and now it is a bobblehead in Rockford.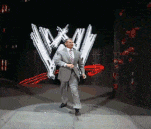 In case you were wondering, the "strut" will be in bobblehead form on Feb. 15…. #UFC246

Tickets: https://t.co/ObAlyDoXDB pic.twitter.com/wvzwxZwb5n

— Rockford IceHogs (@goicehogs) January 19, 2020
Gameops.com Plus is our value-added membership site. It is a network to enhance the fan value of events.  Twice a month we gather for an hour long discussion on an industry topic with a special guest to share their insights. Leaders like Claire Czerniuk, Zoltan Berensci, John Franzone, Tyler Ferraro, Maurice Brazelton, Jackie Maldonado, Todd Bosma, and Anton Wright have discussed topics from developing talent to building a home-field advantage. Upcoming calls include Zach Frongillo from the Savannah Bananas (7/27) and Colleen Flynn from Mascot-Link (7/13).  Free One Month Trial is available now on Gameops.com PLUS.