The Vince McMahon Billionaire Strut is the thing of legends and Memes…and now it is a bobblehead in Rockford.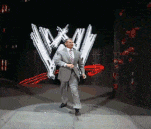 In case you were wondering, the "strut" will be in bobblehead form on Feb. 15…. #UFC246

Tickets: https://t.co/ObAlyDoXDB pic.twitter.com/wvzwxZwb5n

— Rockford IceHogs (@goicehogs) January 19, 2020
Gameops.com Plus is our value-added membership site. We are connecting sports professional at all level and across sports to enhance the value of our events.  Three times a month we gather for a hour long discussion on an industry topic with a special guest to share their insights. Leaders like Claire Czerniuk , Jonny Greco, Barry Anderson, Colleen Flynn, Rob Wicall, Todd Bosma, and Kari Norvell have discussed topics from dance teams to creating custom music. This month we feature a creative mascot session with Rance Ristau from the Spurs and getting your music on-brand with the LA Clippers.  Free One Month Trial is available now on Gameops.com PLUS.